About Us
Hello, we are Michael and Beate, originally from Denmark but we have been living in the southern part of France for over a decade and currently we are living in Andorra. We have been together for more than ten years now and we are also business partners. We have an IT business, that provides cloud-based data integration services for small and medium-sized businesses worldwide. The service is called RAPIDI and you can learn more about it
here
. We are both members of Rotary International as we enjoy helping and doing good things for other people through the Rotary organization. We are active members and participants in the local french Rotary Club: Haute Vallée de L'Aude and frequent visitors in the Andorran Rotary Club. We are also active in our Rotary District - helping out with IT and Beate as ADG for 2019-2020.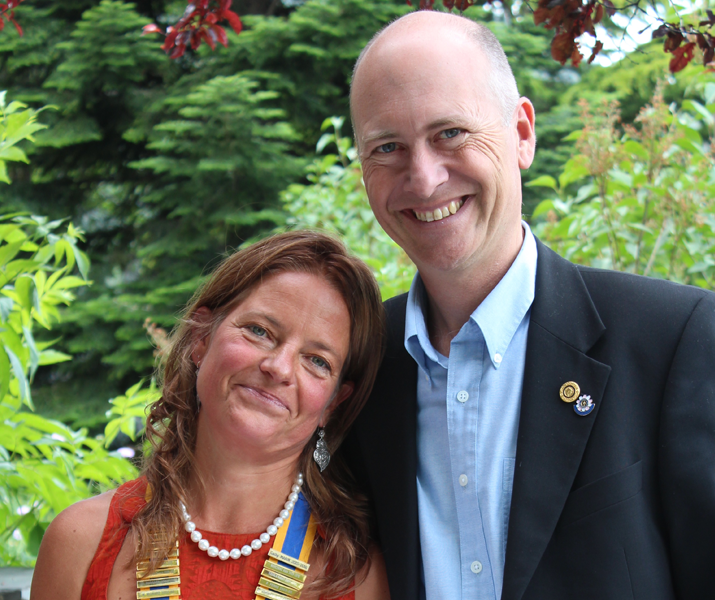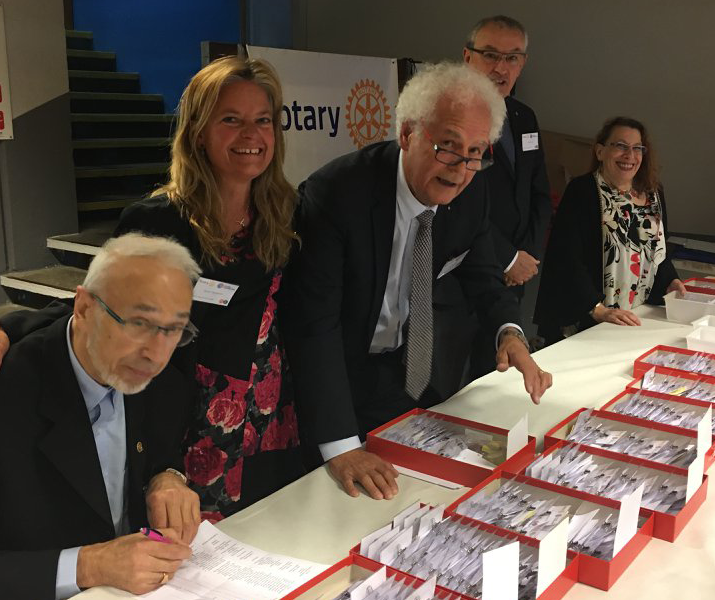 Our Vision with Rotary Event
Our vision with Rotary Event is that it should help a Rotary club or District to manage an Event such as an Assembly or Conference and handle registrations, payments and badges in an easy, straightforward and cost effective way.
When handling the registrations for the Assembly in our Rotary district last year we were very frustrated to discover that the tools available for this were either expensive or not very effective.
We all work on a voluntary basis and there is no reason that we should do more tedious administrative work than needed or pay a good percentage of our funds for this.
We think that as much of our money as possible should go into Rotary projects and to our Rotary Foundation !
Thats why we created the Rotary Event system and are letting Rotary Clubs and Districts use it to handle their events.
With Rotary Event we want to create a practical tool that allows each Rotary club or District to gain valuable time in the management of its activities.
Initially the Rotary Event system is aimed at handling an Assembly or a Conference on district level. Later we plan to add features for Rotary Clubs to handle their local events - both paid and free events - where you need to keep track of who is coming to the event and payments etc.
Cost: We use Stripe to handle credit card payments. You need to create a Stripe account to be used for your event. A Stripe account is free to create and there are no monthly fees. It costs around 1.6% per transaction - which is a reasonable price all in all. You can check their prices and conditions here.
To start with we offer the use of Rotary Event totally free of charge from our side. We cover the hosting and other fees (it's a donation from our company). If the costs become too high for us, we might ask for a small fee for the use of the system. If we end up having any surplus from this, we will donate it to the Rotary Foundation !
Owner: The Rotary Event system is owned by our Andorran company:
Rapid Solucions S.L., Carrer de la Font del Colom 6, L'Aldosa, AD400 La Massana, Andorra, NRT: L-709222-X
This company is entirely owned by us (Michael Bock and Beate Thomsen)
We hope that you will enjoy using the system and are looking forward to help you get started with it (write to us: info at rotary-event.org)
Michael and Beate